Smoked salmon
Smoked european salmon. In the agriturismo is served sliced, from mid-November until Christmas is also available in the fishery in as in the picture (from about 600 gr).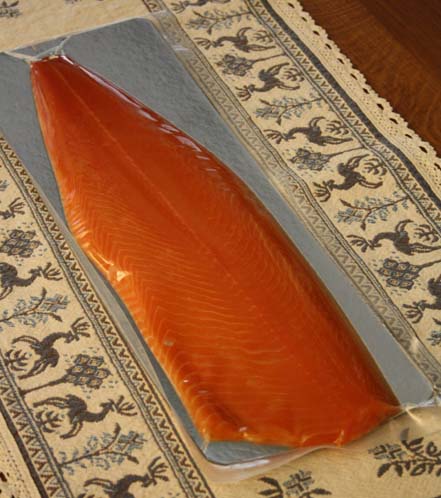 Opening time
Agriturismo
Now opened (closed in 02h 46m).
Next scheduled opening: Sunday 29/05/2022, 17.00 - 23.00
More dates
Fresh fish store
Whole year every Friday and Saturday from 08.30 to 12.30.
Now closed. Next scheduled opening: Friday 03/06/2022, 08.30 - 12.30
More dates
Some of our products