Salmon Carpaccio
Available in Agriturismo.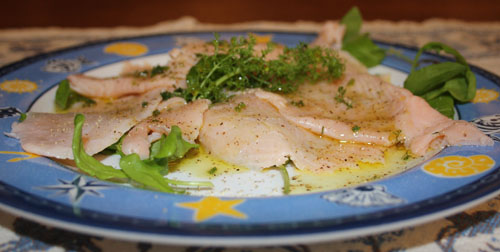 Opening time
Agriturismo
From the second Friday of May to the last Sunday of September; every Friday, Saturday and Sunday from 17:00 in Bagnoli della Rosandra main square, near the traffic lights.
Now closed.
More dates
Fresh fish store
Whole year every Friday and Saturday from 08.30 to 12.30.
Now closed.
More dates
Some of our products