Marinated Salmon
Available in Agriturismo.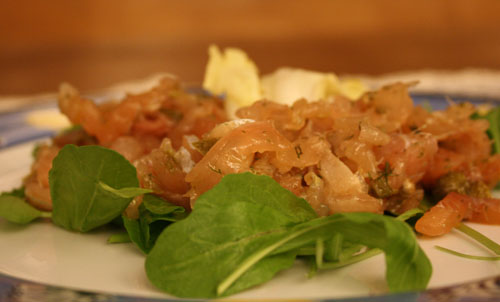 Opening time
Agriturismo
From the second Friday of May to the last Sunday of September; every Friday, Saturday and Sunday from 17:00 in Bagnoli della Rosandra main square, near the traffic lights.
Now closed. Next scheduled opening: Friday 08/05/2020, 17.00 - 23.00
More dates
Fresh fish store
Whole year every Friday and Saturday from 08.30 to 12.30.
Now closed. Next scheduled opening: Friday 10/04/2020, 08.30 - 12.30
More dates
Some of our products